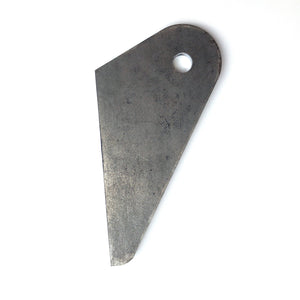 Flat Bottom Extreme Offset Tab
Flat Bottom Extreme Offset Tab
Flat bottom tab 2.1/4"H x 5"W
Offset 1/2" hole can be drilled up to 3/4"
.25 mild steel is CNC laser cut for high quality fit and finish.
Multi application tab for all your fabrication needs.
Frame mount, Truss mount, Box tube etc.
Sold individually.
American Made.
Lifetime Warranty.
Ready to Ship.